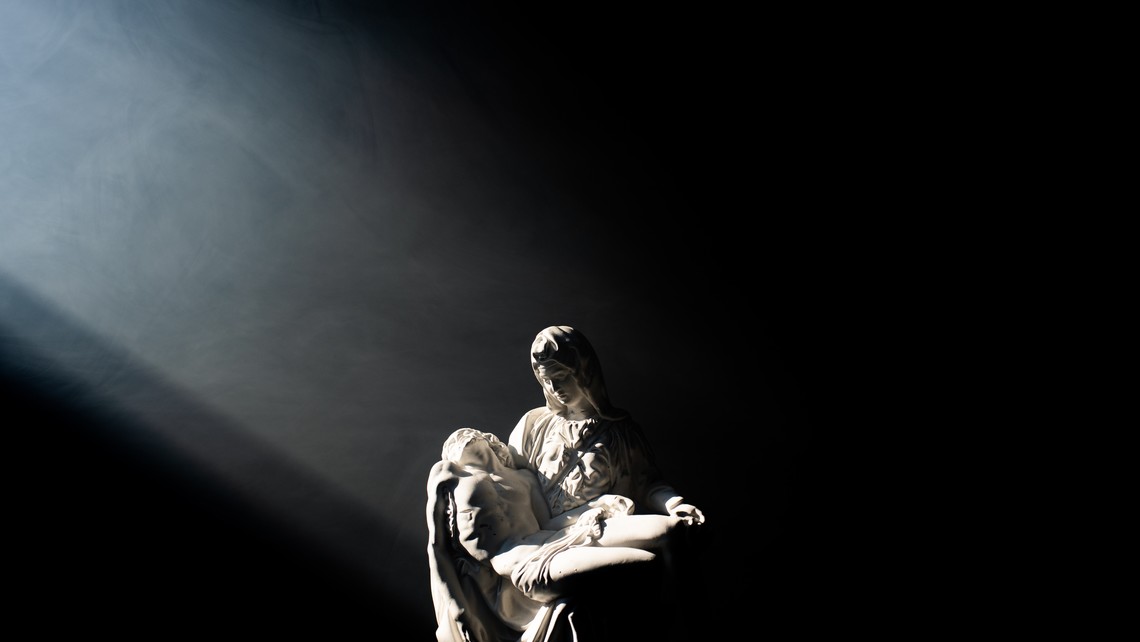 This month began with the Solemnity of All Saints on 1 November, followed by the Feast of All Souls on 2 November. "All Saints" refers to all the souls already in Heaven. "All Souls" refers to all the souls in Purgatory who are being purified on their way to Heaven.
We are encouraged to pray especially for our departed loved ones, the Holy Souls in Purgatory, throughout the whole of the month of November. This is the best way to fulfill the Fourth Commandment to honor Father and Mother, and the Great Commandment to Love our Neighbor. Many souls languish in Purgatory because they have no one to pray for them. So this is our opportunity to help them.
A "plenary indulgence," essentially the release of a single soul from Purgatory into Heaven, can be obtained by visiting a cemetery (any cemetery whatsoever, it doesn't have to be Catholic) on any day between November 1 and November 8, and praying devoutly in some way for the departed.
Other prayers during November, especially the offering of a Mass or the offering of your Holy Communion for the sake of the departed, will assist their speedy journey into Heaven.
The Chaplet of St. Gertrude: The World's Largest Prayer Chain
Finally, I offer here a very powerful prayer given to the German Benedictine nun St. Gertrude the Great (1256-1302), which, when recited, is promised to release a thousand souls from Purgatory. If you pray the Rosary substituting this prayer for the fifty "Hail Mary's", you will have prayed what is called the "Chaplet of St. Gertrude," and you will have helped release 50,000 souls from Purgatory.
Not only is this an amazing thought, but keep in mind that once released these souls are in your gratitude to become intercessors for your intentions. Do the math. After praying the "Chaplet of St. Gertrude" every day for a month, you will have amassed an army of 1,500,000 saints to pray on your behalf. In one year's time, you will be commanding an army of almost 20 million saints to pray for you.
Do you believe this is possible? "Let it be done to you according to your Faith" (Matthew 9:27).